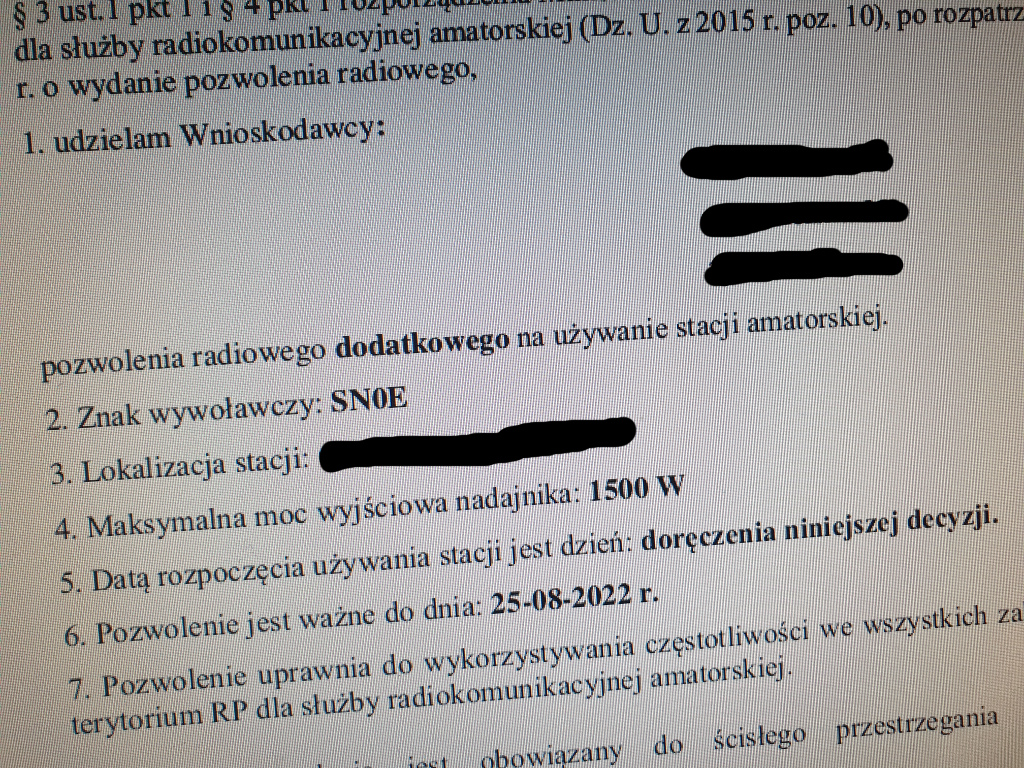 Mój pierwotny znak SO8OO wzbudza nieraz zainteresowanie typu "wow, nice callsign", ale w przypadku zawodów na QRP na 80m czy 160m w przypadku contestowego QRM czy pogodowego QRN bywa sporym utrudnieniem. Za dużo tego "oscar" jak na trudne warunki. Ileż to razy razy musiałem tłumaczyć "oscar oscar, double oscar". Od razu też widać która stacja jakimi antenami dysponuje. Są nieraz bardzo głośni koledzy – nieraz sporo poza częstotliwościami, gdzie powinni być słyszalni (splatter po kilka khz w górę i w dół), za to… są przy tym głusi.
Katują słuchających charczącą, przesterowaną modulacją z wyjącymi wentylatorami w tle i w.cz. w torze audio. Są też stacje, które słychać od razu – są rewelacyjnie przygotowane – mają czysty sygnał, o odpowiedniej szerokości i… odpowiadające za drugim zawołaniem o ile nie ma pileupa.
Dbam jak tylko mogę o aspekty techniczne. Pilnuję wysterowania, izolowania wejść/wyjść tam gdzie to konieczne itp. Przy QRP jednak taki znak może być utrudnieniem. Wybierając znak nie planowałem startowania w zawodach. Byłem przekonany, że własne konstrukcje i możliwość ich testowania to to, co mnie interesuje. I faktycznie tak jest. Tyle tylko, że zawody to idealny sposób, by je przetestować :). A jak już się startuje, to by się chciało uzyskać jak najlepszy wynik a i przy okazji nie utrudniać innym życia męcząc ich trudnym znakiem. Z tego powodu wystąpiłem o dodatkowe pozwolenie. Także od najbliższych zawodów w których będę startować – CQ WW RTTY – używać będę znaku SN0E.
Do usłyszenia!