Bywając dość często poza domem, będąc jednocześnie posiadaczem Elecraft KX3 mijała mnie często możliwość pracy /M. Powstał więc pomysł zbudowania anteny, anteny szybkiej do rozstawienia w każdym miejscu. Bez konieczności szukania drzew, bez procy, bez wędek – na każdym parkingu. Jednym słowem takiego samochodowego bata na sterydach do szybkiego postawienia zawsze i wszędzie ;). Powstało więc takie coś.
Wysokość początkowo planowałem na około 4-5 m, co umożliwiło by strojenie anteny skrzynką od 20m w zwyż oraz brak konieczności stosowania odciągów (dokładnie to się potwierdzi dopiero przy wietrznych warunkach gdzieś na górkach). Dopasowanie nie było jednak zadowalające. Postanowiłem spróbować – przed użyciem skrzynki – użyć rozwiązania podobnego do MFJ931 ("strojenie" radiali – karoserii). Nim to zastosowałem postanowiłem spróbować z cewką wpiętą szeregowo między karoserię a "zimne wyjście" z baluna.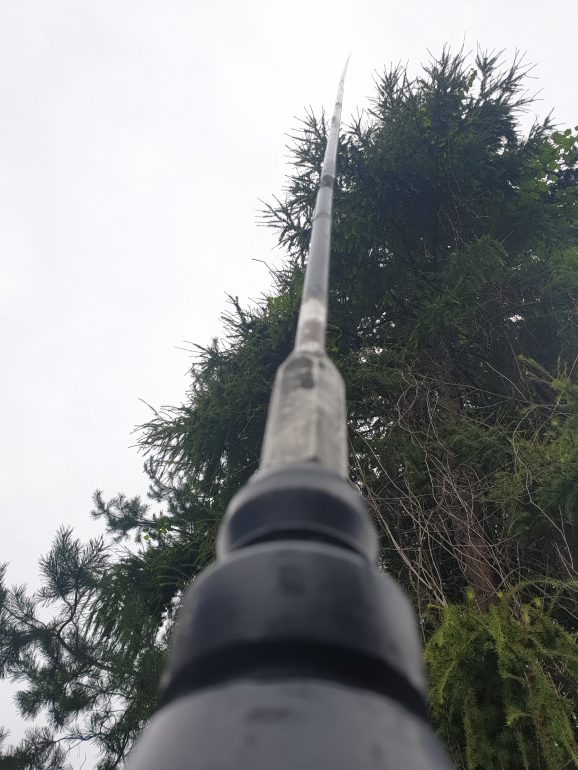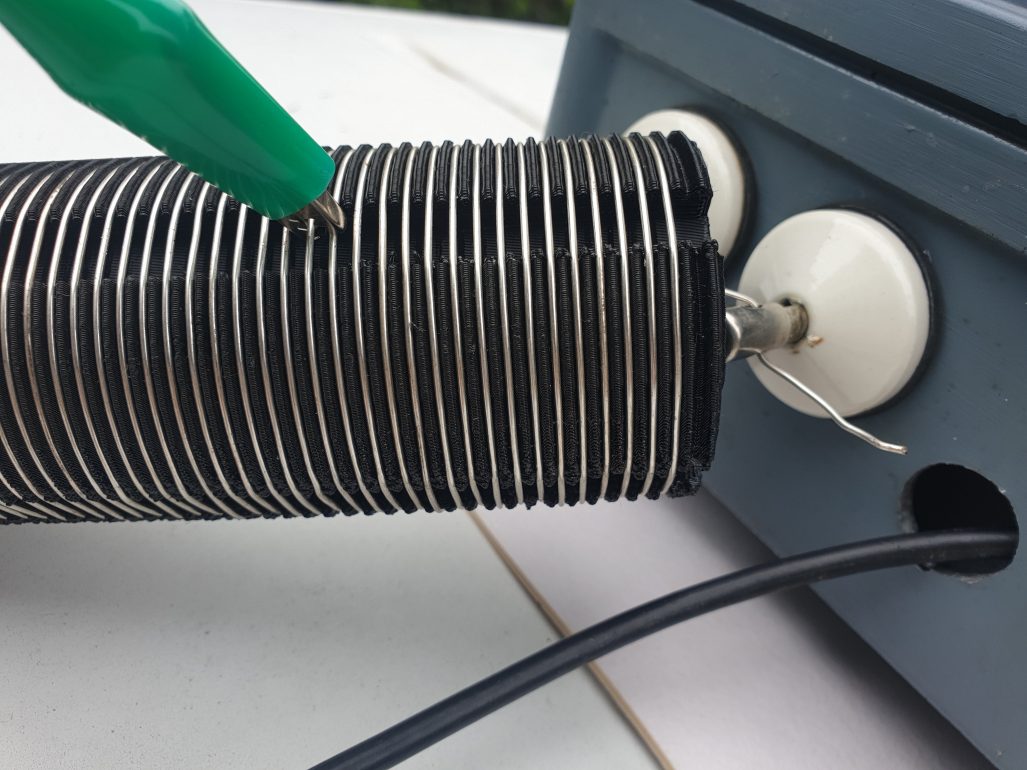 To było to! Okazuje się, że cewką którą wykonałem (ok 45uH) można bez problemu zestroić antenę nawet na 80m. Na 40m praca możliwa jest bez przestrajania w całym paśmie (co najwyżej z radia troszkę można skrzynką 'dociągnąć'). Jak dokładnie działa ta antena – trudno powiedzieć tak na 100%. Nie jest to na pewno typowe GP.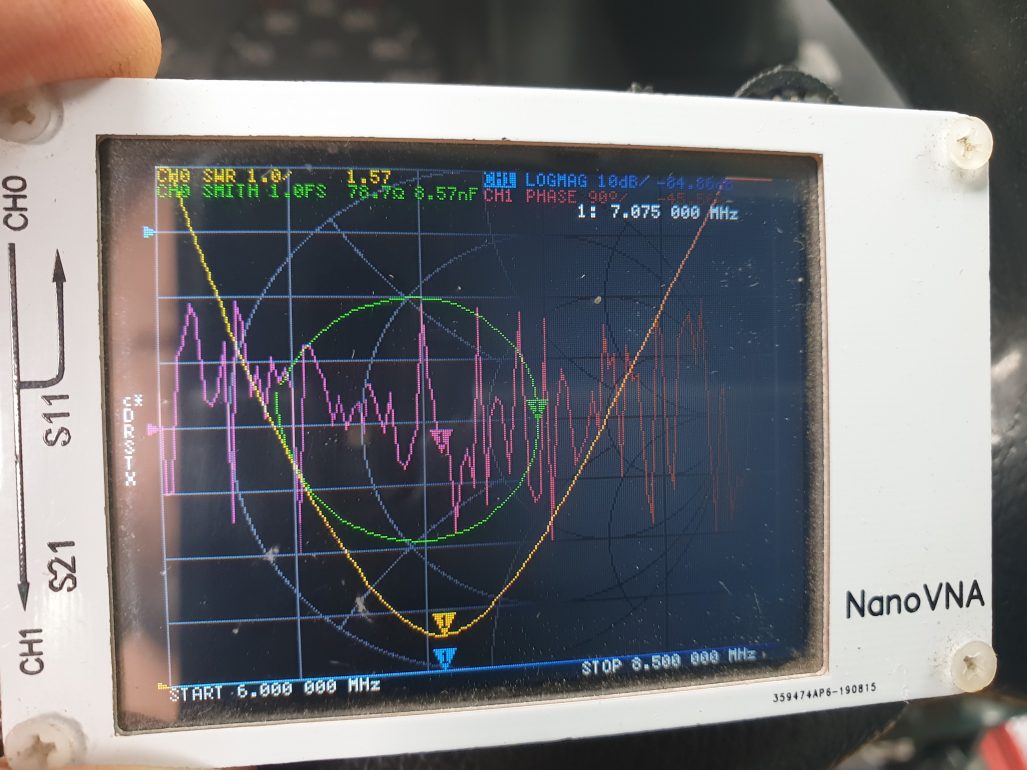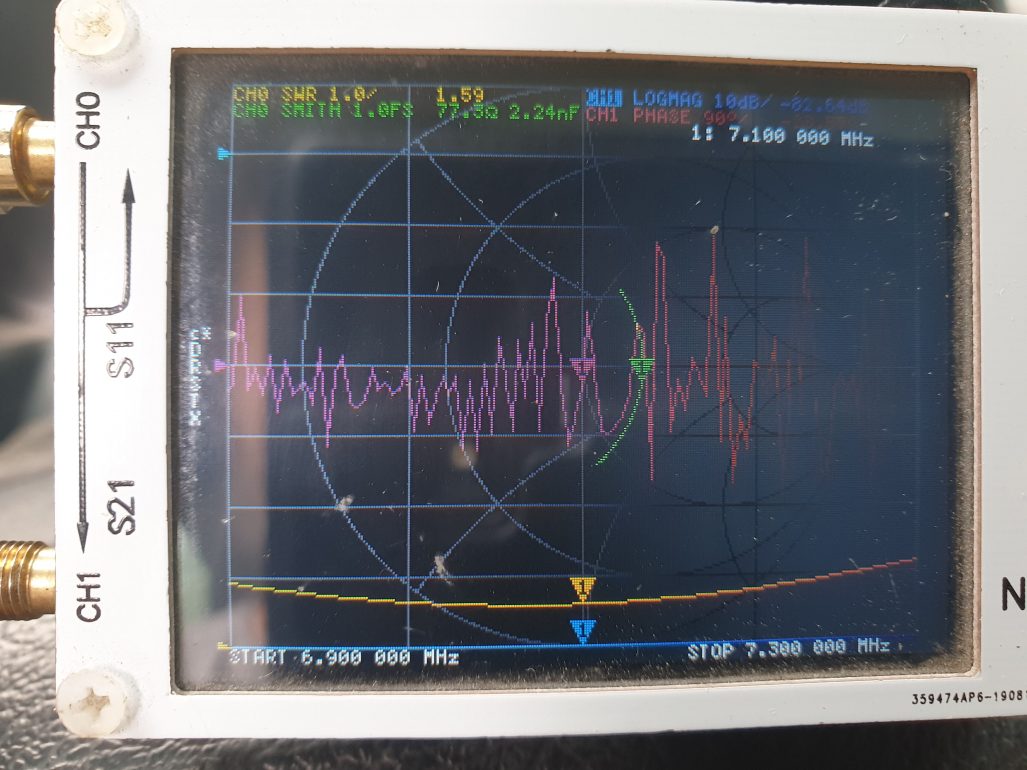 W typowych antenach GP wydłuża się elektrycznie promiennik – tutaj promiennik jest bez żadnych cewek. patrząc na impedancję około 70 pare Ohm bardziej to przypomina pionowy dipol (a że to mocno niesymetryczna antena wygląda trochę jak strojona długością /poprzez wydłużającą cewkę/ antena OCFD – Off Center Fed Dipole). Jedno ramię to pionowa część, dolne ramię dipola stanowi cewka oraz przewód zakończony… karoserią samochodu, która jest natomiast dużą końcową pojemnością… stojącą na gumowych izolatorach w postaci kół.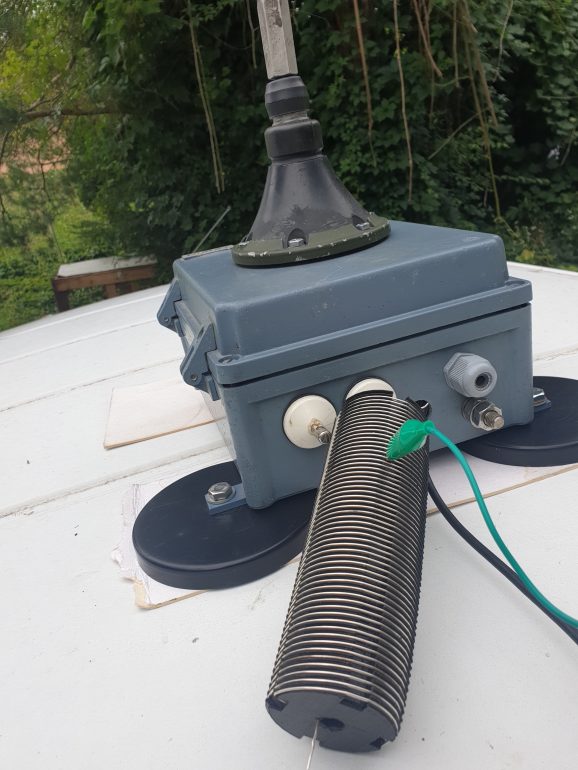 Takie są w każdym razie moje przypuszczenia.
Raporty na pskreporter wykazują jednoznacznie, że antena z całą pewnością działa i to całkiem przyzwoicie. Poniższe rezultaty są na "gołym" KX3 i 15W do anteny.
Masz jakieś przemyślenia co do tej anteny? Zostaw komentarz!