Radio KX3 jest świetne do pracy w terenie, lecz niestety w przypadku pracy stacjonarnej mogą pojawić się problemy. Mimo sporej ilości złącz brak jest tych, które są standardem w transceiverach stacjonarnych.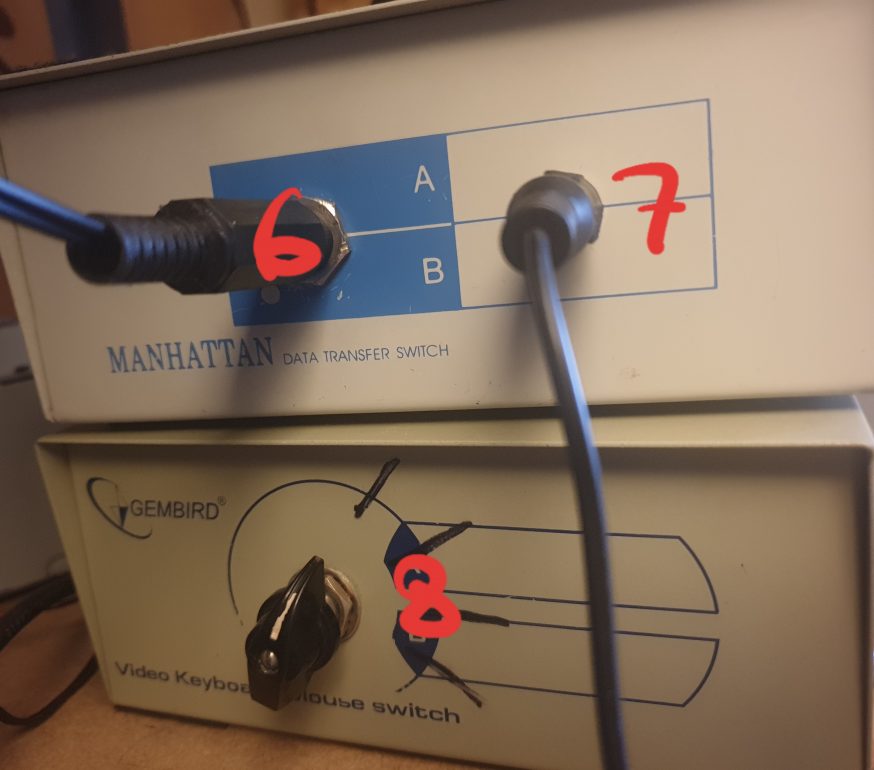 By chcieć używać KX3 (prawie) tak jak stacjonarngo radia trzeba się trochę nagimnastykować. Skrzyneczka na górze to "skrzynka PTT z przełącznikiem anten". Duży Jack – podpisany jako 6 – to złacze do przełącznika nożnego, do złącza tego mogę podłączyć również przewód z trzeciego zdjęcia – PTT używając portu COM (do fldigi np). Docelowo będzie do tego trzeci kabelek – VOX audio. Na poniższym zdjęciu widać, że podłączony jest przewód 2 – to jest przewód KXUSB umożliwiający użycie CAT. Po CAT jest również dostępne PTT, ale nie o takie PTT mi chodzi. Cały problem w tym, że w skrzyneczce 8 mam przełącznik anten odbiorczych i przed włączeniem PTT w radio muszę przełączyć antenę na nadawczą. Także można powiedzieć, że "skrzynka PTT z przełącznikiem anten" to taki prymitywny sekwencer. Włączam PTT, skrzynka przepina anteny, "wciska" w radio PTT. Po puszczeniu PTT (czy to w przycisku, czy na porcie COM) jest odwrotnie – wyłączamy PTT w radio i przełączamy anteny. Dodatkowo będzie jeszcze wyprowadzony sygnał +12V na zewnętrzne gniazdo w momencie wciśnięcia PTT. Wszystko po to, by można było przykładowo włączyć tłumik na wejściu Web SDR – by nie zrobić mu krzywdy podczas nadawania.
Całość jak widać zamontowana jest w obudowach po przełącznikach drukarkowych z dawnych lat. Świetnie się nadają do takich celów, gdyż zwykle mają takie same, bądź bardzo podobne wymiary i wykonane są z grubej stalowej blachy – świetne ekranowanie! 🙂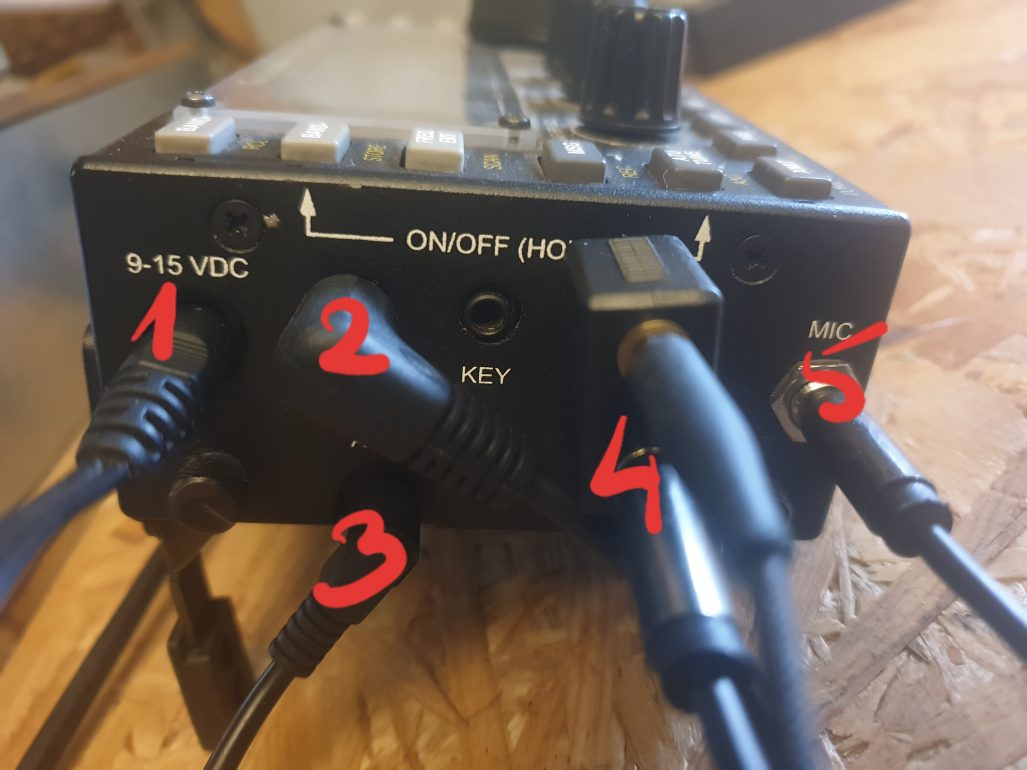 zasilanie
podłączenie do komputera dedykowanym przewodem USB
wejście PTT z "skrzynki PTT z przełącznikiem anten"
rozdzielacz audio – wyjście do komputera i dodatkowy odsłuch na głośnik / słuchawki
wejście z karty dźwiękowej komputera (Wejście i wyjście przydało by się, by były izolowane, choć nie jest to bezwzględnie konieczne przy QRP – trzeba ostrożnie ustawić poziomy. W radio equalizery ustawiamy na 0, wyłączamy koniecznie kompresję, mikrofon ustawiamy na połowę, poziom audio z komputera ustawiamy tak, by ALC było na granicy piątej i szóstej kreski – to zapewni czysty sygnał czy to na FT8 czy na RTTY)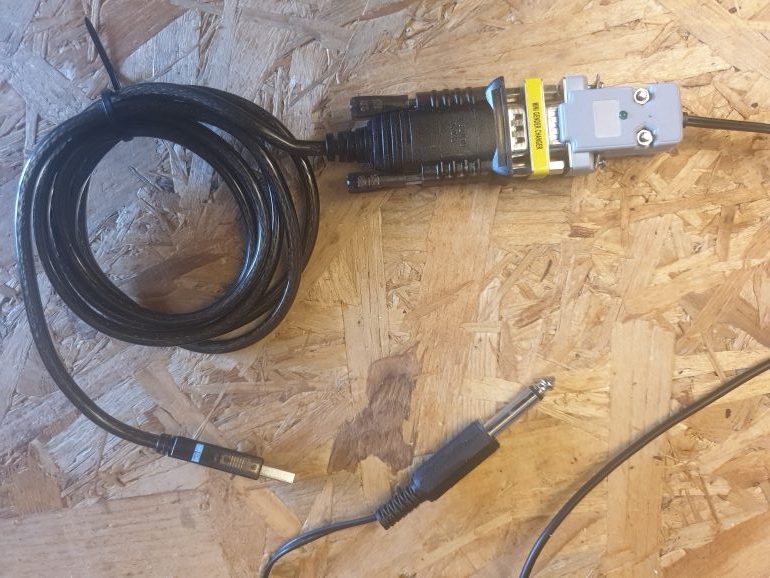 Taki zestaw na początek bardzo poszerza możliwości każdego przenośnego transceivera QRP. Nie jest to może rozwiązanie idealne, ale takie dwie skrzyneczki umożliwiają łatwe użycie dodatkowych anten odbiorczych, sterowanie PA itp. Jest to kompromisowe rozwiązanie dla tego, kto nie może sobie pozwolić na posiadanie stacjonarnego radia, które "ma wszystko".
W którymś z kolejnych wpisów opiszę dokładniej jak zbudowane są te skrzynki.