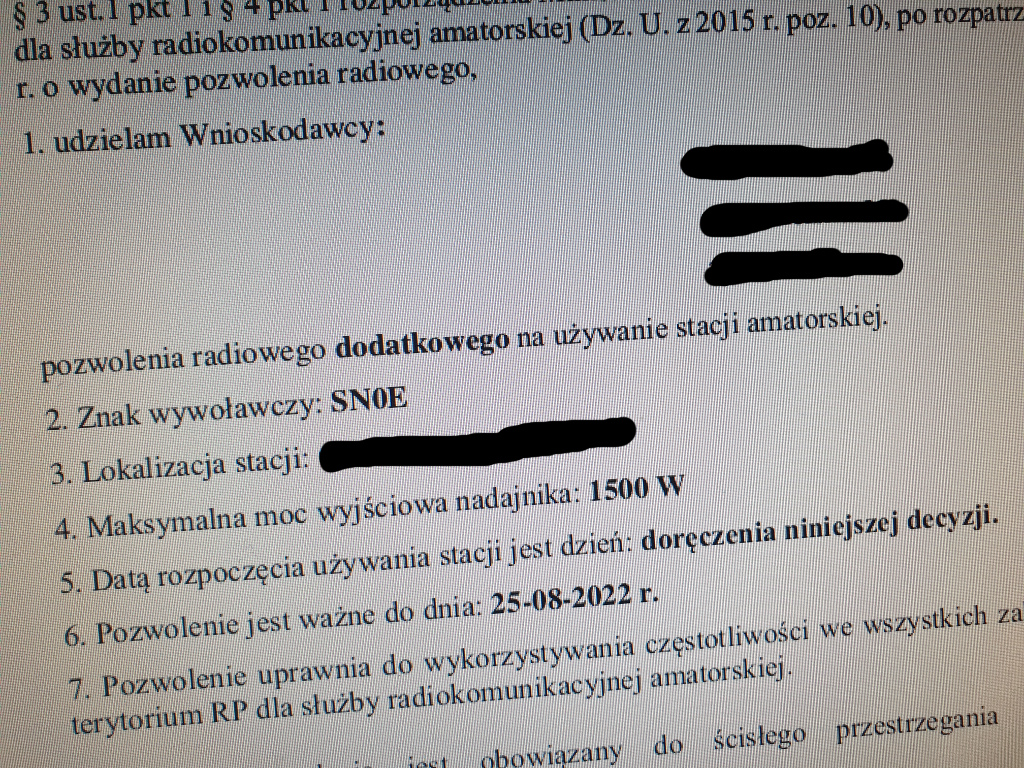 My original sign SO8OO sometimes generates interest like "wow, nice callsign", but on 80m or 160m in the case of contest QRM or weather QRN it can be quite a problem. Too much of this 'oscar' for difficult conditions. Often I have to explain "oscar oscar, double oscar". You can see right away which station has which antennas. There are sometimes very loud stations - sometimes way beyond the frequencies where they should be heard (splatter of several khz up and down), but... they are deaf at the same time.
They torture the listeners with noisy, distorted modulation with howling fans in the background and HF in the audio path. There are also stations that you can hear immediately - they are superbly prepared - they have a clean signal, with the right width and... answering on the second call unless there is a pileup.
I take care of the technical aspects as much as I can. I keep an eye on audio levels, isolating inputs/outputs where necessary, etc. With QRP, however, such a call sign can be a problem. When choosing a call sign I did not plan on contesting. I was convinced that my own designs and the possibility of testing them is what interests me. And indeed it is. I didn't know then, that contests is the perfect way to test them :). And if you already start, you would like to get the best possible result and at the same time not to make life difficult for others by tiring them with difficult call sign. For this reason I applied for additional permission. So from the next contest in which I will be participating - CQ WW RTTY - I will be using the call SN0E.
73!