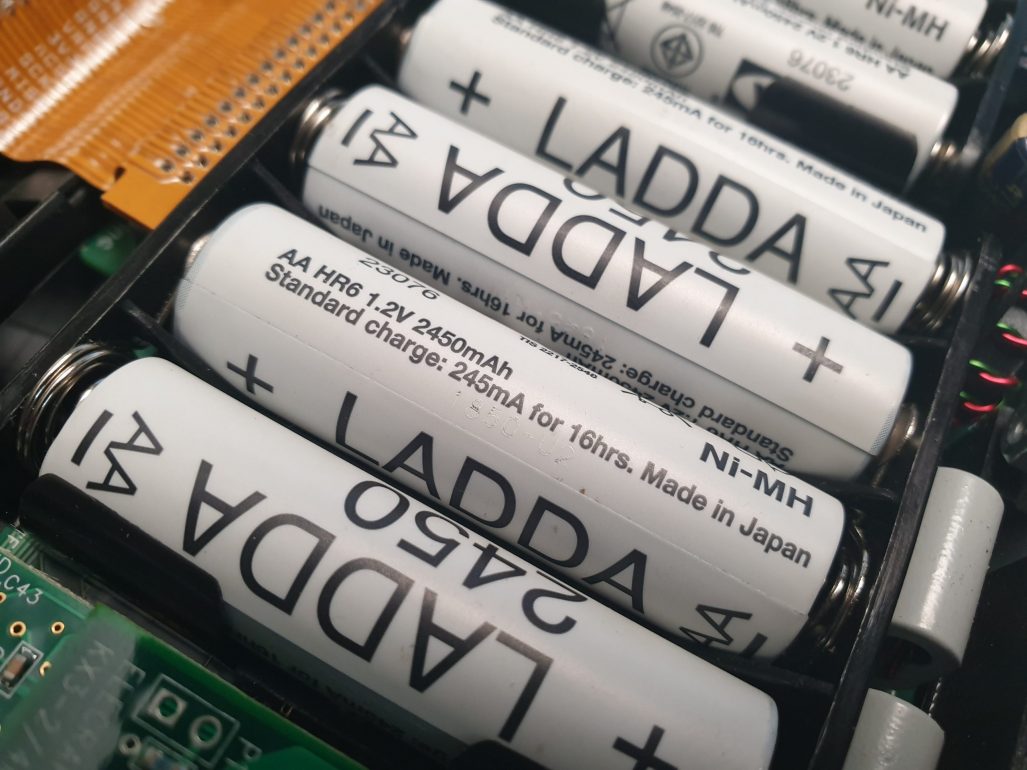 My radio - KX3 - allows you to install and charge 8 typical NiMH batteries (AA size) without removing them from the device. During receive only you can work for quite a long time on a single charge, but at 10W transmit power in the field - especially at low temperatures - it is worth thinking about an additional power source.
Acid batteries are very heavy, they have small capacity and life span, lithium ion batteries - are little impractical (3 cells in series gives a little too low voltage, 4 fully charged - a little too high) and can be dangerous. Lithium-iron-phosphorus batteries LiFePO4 seemed to be ideal for this purpose. Unfortunately, the price of ready made solutions at the moment of creating this battery pack was not very affordable for me. So, I bought batteries directly from China, printed holders on 3D printer and soldered them together with the balancer. When looking for batteries, it's worth to look for ones that have a pre-welded plate for connection.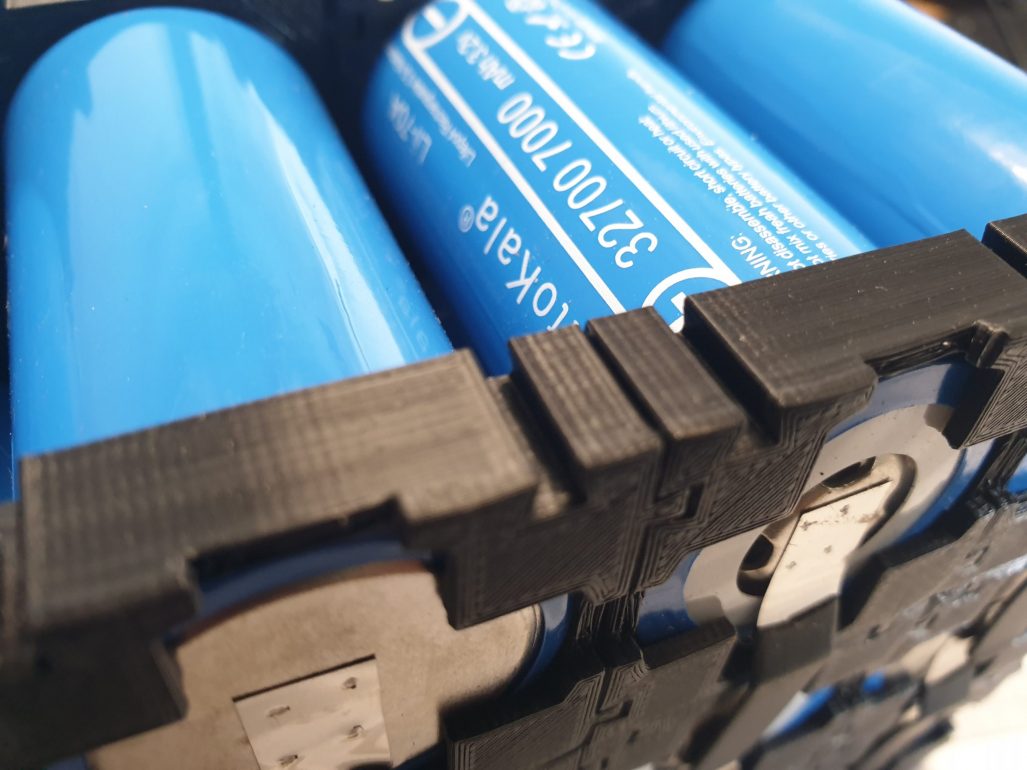 They will be the heart of the "battery box", from which you will be able to power your radio, laptop, charge your phone and if necessary - quickly recharge with a large current directly from the car or a grid charger.