Currently as a transmitting antenna I use a 2x15m - about 100 foot doublet antenna fed by a ladder line of about 600 Ohm. This length of the doublet's arms is due to the location of the highest points on the property, where I could hang the antenna and the place where the antenna box stands (remote matchbox). I would have had the opportunity to mount a full-size dipole for 80m, but the center of the dipole fell in an unfavorable place for me (the ends of the antenna almost in the branches of trees or over a metal roof).
The antenna box is about 20 m from the house (in a straight line). I could run a symmetrical line (ladder line) and have the antenna box in the shack, which would probably be very convenient. But then I would lose the possibility of using my antenna as a vertical. So it was necessary to run coaxial cable to the antenna box. I've had opportunity to buy cheaply 40m of used LMR-600 cable, which is perfect for such applications. On the bands where it will be used the losses will be negligible.
Additional benefit of placing the antenna box at a distance is that it avoids interference. During tests with the box in a shack with a symmetrical line, I was able to reset the 5Ghz ubiquiti radio on the roof to factory settings. Additionally, my shack is on the second floor of an old building - about 6 m above ground level. In the case of higher bands there is a problem with grounding, because such a 6 m wire going to even the best radial system - starts to act as a part of the antenna system (acts as a counterweight). We want to avoid that.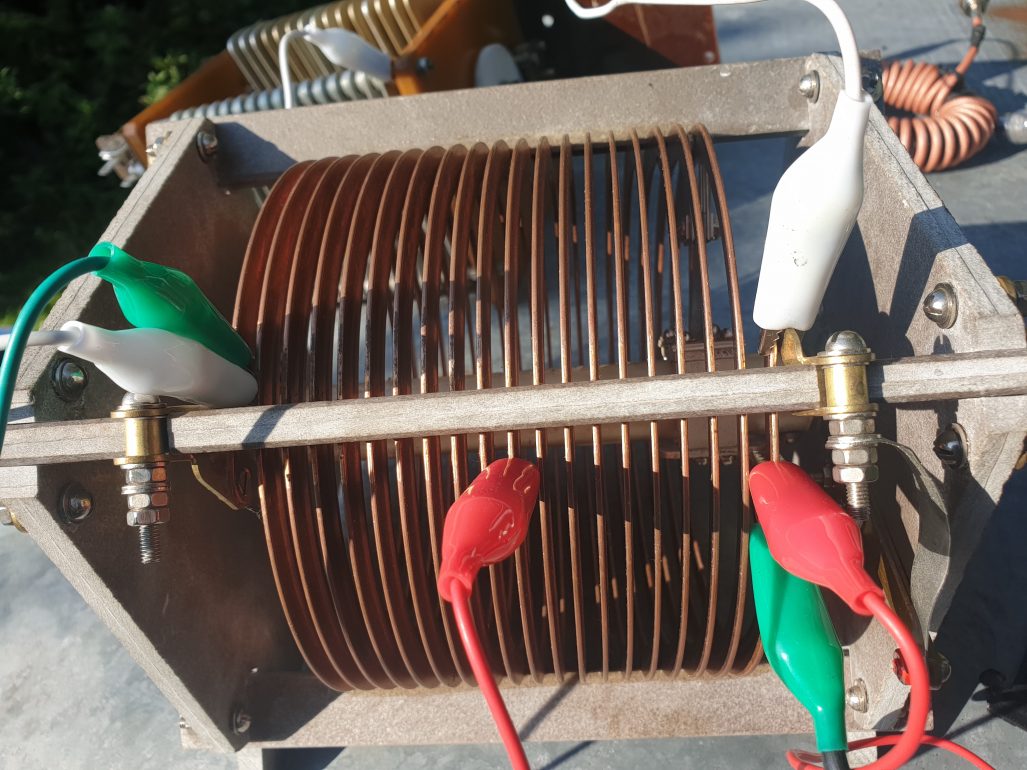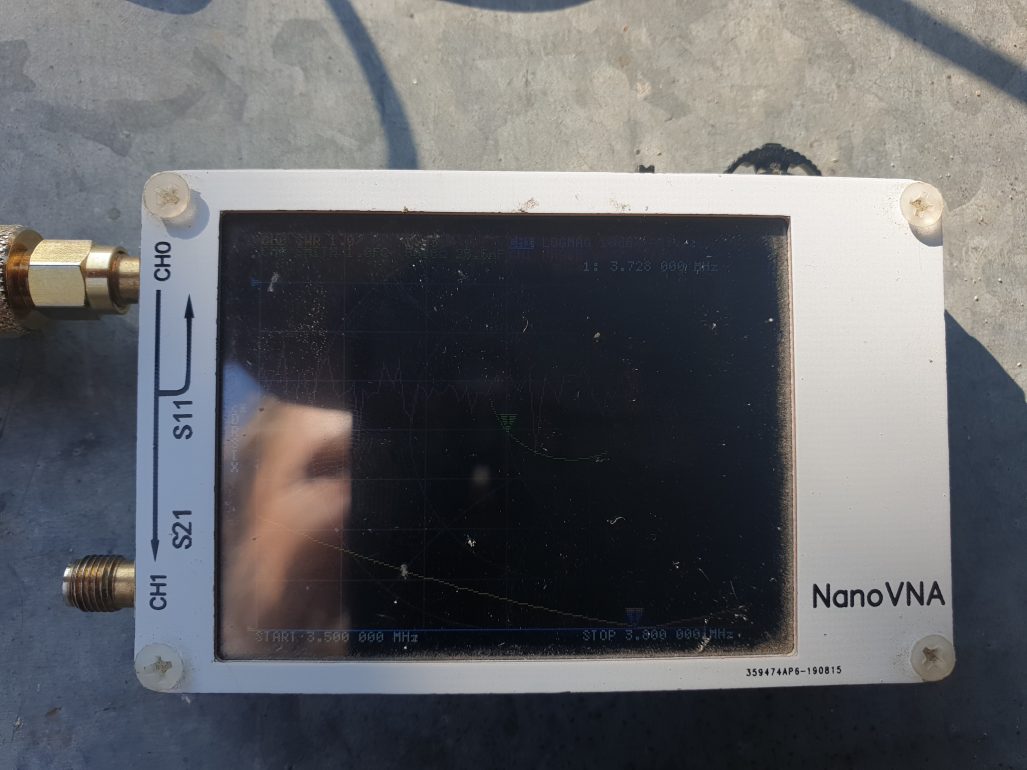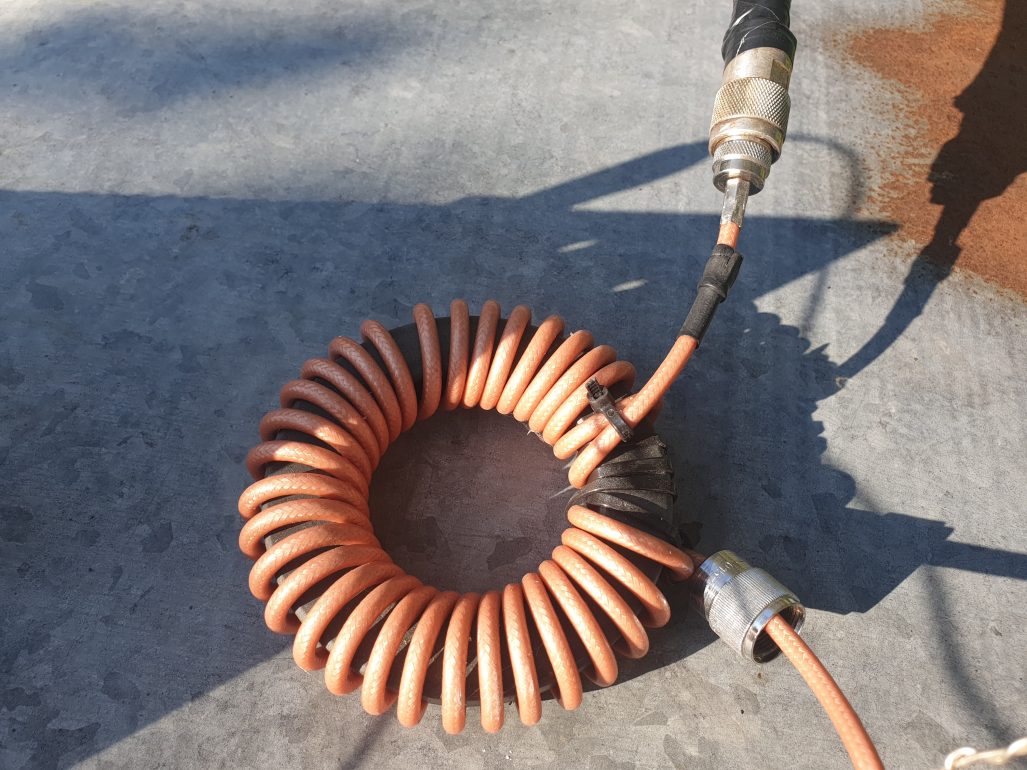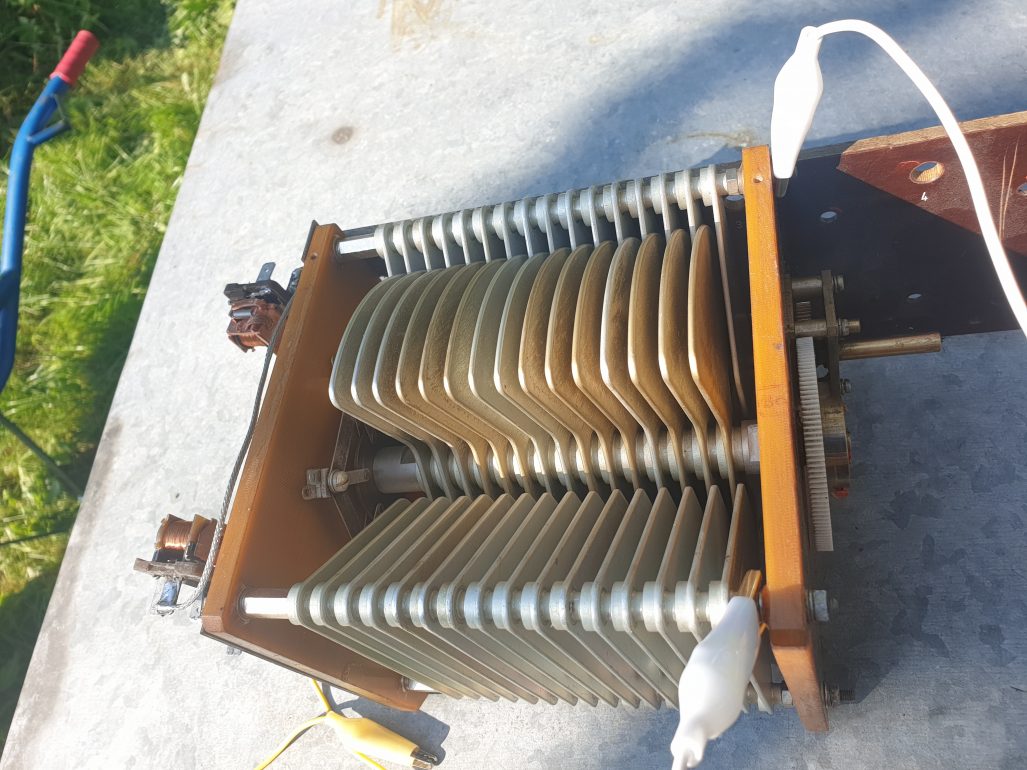 Unfortunately, there is no free lunch. This type of arrangement requires a fair amount of switching. In this post I showed how it looks for a vertical on 80 m. You can similarly tune such a doublet on 40 m. Unfortunately, this requires changing the taps on the coil and changing the capacitance of the capacitor. If you want to work on contest on one band - there will be no problem - you can tune once and work. If you need to work on multiple bands - without a neat way of remote tuning - the whole thing becomes quite complicated.
Currently, it seems to me that the optimum solution will be remote switching on 160/80 m with a beefy components and for higher bands using a K3NG box with "tweaked" components for QRO using this antenna as a doublet.